I want to share the best kept secret about SEAL that only a few educators know about and even fewer truly understand.
First, what is SEAL?
SEAL stands for Social-Emotional Artistic Learning.  It takes the best of what the arts have to offer and couples it with the growing need to help our students develop their social-emotional skills.
SEAL integrates social-emotional competencies with the Arts.  For example, SEAL can be integrated into Visual Arts or Music.  
I have talked about the powerful, embedded strategies that SEAL has to offer on my YouTube channel or my blog!  These strategies can be woven throughout your class time with students.  In addition, these strategies focus on building community, relationships, and social-awareness inside your classroom.  These strategies can be used when you are teaching remotely!
Today, we are going to dive into the best kept secrets about SEAL!
My name is Elizabeth Peterson.  I'm a teacher, the host of The Inspired Classroom and the creator of SEAL, Social-Emotional Artistic Learning.
I love helping caring, creative teachers get inspired with Arts integration strategies.  I do this through my teacher retreats, workshops and online courses so that teachers can be inspiring to our students.
What Sets SEAL Apart from other SEL Curriculums?
First, SEAL integrates the Arts with Social-Emotional Learning.  It provides many strategies, activities and lessons to help students develop those skills.
There's something that sets SEAL apart from any other SEL program or method.  Above all, SEAL actually focuses on the teacher first.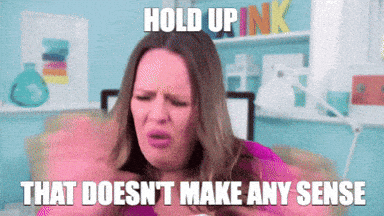 Wait, what?  That goes against being student-centered.  While SEAL is built to help students develop their Social-Emotional skills in meaningful and engaging artistic experiences, SEAL focuses on the teacher first. 
I firmly believe that:
If you want a student-centered classroom, your professional development needs to be teacher-centered.
Disclaimer: I can't guarantee that you'll never have another student outburst in your class.  That is not something we can control.  But, here's what I can promise: You will be in a better frame of mind to handle a disruptive situation and almost any other situation that comes your way. 
YOU Make all of the Difference!
Next, and most importantly, let's take a look at the next best kept secret of SEAL.  The focus is on YOU!
You, the teacher, are the most important part of your classroom.
Teachers are the one who are in front of their students every day.
It doesn't matter how many motivational posters are up.

It doesn't matter how the seats are arranged.  

The objectives on the board don't matter.

The organized paper piles don't make a difference. 
NONE of these things matter unless YOU are in the classroom making it come together for the students. 
In other words, you're the one who puts meaning to those posters.  You're the one that allows your students to collaborate because of the seating arrangement.  You explain and discuss those objectives that make sense to your students.  Finally, you help them to maneuver papers in a well-managed system.
Teacher Self-Care to the Next Level! 
Next, we look at ways to prepare your classroom.   For example, this could be setting up meaningful check-ins or figuring out ways to approach your students in a caring and creative manner. 
Because you are such an important part of SEAL, we also look at teacher self-care.  However, we take the meaning of teacher self-care to a whole new level!  
Being ready to take on a new day isn't only about getting enough sleep and doing yoga.  It's how you set up your classroom, how you interact with students, how you view your role, your frame of mind: a SEAL Teacher's frame of mind!
Real Life Testimonials for SEAL!
Don't just take my word for it.  Listen to what these amazing SEAL Teachers said about what the SEAL Teacher Training course did for them.
Your classroom is YOURS and you need to be equipped with the resources to make it the best place for your students.  Of course, that includes lessons, activities and materials.  However, the most important part is YOU!
Teacher-Centered Professional Development
In order for teachers to inspire our students, we first need to get inspired ourselves.  SEAL is designed to do just that – inspire you with SEAL activities, lessons and strategies.
I call this teacher-centered professional development. 
This professional development focuses in on what the teacher needs.  Professional development that is inspiring teachers so we can be inspiring to students.
That's our motto here at The Inspired Classroom!
Right from the first lessons, you are creating things and experiencing SEAL for yourself.   So, you can immerse yourself in SEAL, understand the power of these activities, get more comfortable with the concepts and be more apt to use them with your students.  
More SEAL Shout-Outs!
Here's what one teacher said about her teacher-centered experience inside the SEAL Teacher Training course:
In conclusion, SEAL courses and workshops are NOT just freebies, specific activities or lessons.  It's about doing the activities, trying things out, and figuring out what's going to work best for you.
We All Are Different! — But In This Together!
Lastly, we all have different situations going on:
We have different locations: rural, suburban, or urban areas.  

We have own own grade levels.

We have our own content to teach.
We have different schedules.
We have our own set of unique skills.
We have our own styles.
And OF COURSE we have our own set of students that enter our classroom!
In other words, no two teachers are the same.
When you first learn about SEAL, it's important to empower yourself to utilize SEAL the way it needs to be utilized in YOUR classroom and with YOUR kids.
This is not a cookie cutter type of program. 
Instead, it's a method that will take you on a journey to find ways to truly and creatively reach your students.  Then, help them develop their social-emotional skills.  In addition, SEAL is designed to be flexible so that no matter what you teach, who you teach or how you teach, you can use the amazing strategies inside SEAL to work for your teaching.
Sign Me Up!
So, THE SECRET IS OUT!
SEAL is teacher-centered professional development that is really built for YOU and here's why:
You are the most important part of your classroom.

You need to get inspired first so that you can inspire your students.
You are unique and deserve to make this type of PD work for your content, your grade level, your teaching style, your schedule and your students.

Are you interested in learning more about SEAL?  This includes those amazing SEAL strategies that you can start implementing into your classroom right away!
If so, head over to teachSEAL.com where you can sign up for my free workshop that's all about how to integrate the arts into SEL!
I can't wait to see you in side the workshop!
WHAT TO DO NEXT
You know the arts are a great way to address students' social-emotional needs, but HOW?  Let me show you in this FREE workshop on The 3 Secrets to Integrating the Arts with SEL – even Online!
https://theinspiredclassroom.com/workshop
Go to teachSEAL.com to join our mailing list and learn how to become a SEAL teacher! 
RESOURCES
One of the best things you can do for yourself is surround yourself with other caring, creative educators!  That's why I want you to join our amazing FB community: Inspiring Teachers!  Share ideas, ask questions and get support from colleagues around the globe who believe in the power of arts in education!
https://www.facebook.com/groups/inspiringteachers/ 
Say "Hi" on Social:
YouTube: youtube.com/theinspiredclassroom
Twitter: https://twitter.com/inspired_clsrm
Twitter: https://twitter.com/eliza_peterson
Instagram: http://instagram.com/theinspiredclassroom
Facebook: http://facebook.com/theinspiredclassroom