Have you heard of SEAL?  It stands for Social-Emotional Artistic Learning!  It takes the best of what arts integration is and integrates it with the ever growing need for social-emotional learning.  I teach SEAL and today I want to tell you more about WHY I teach SEL through SEAL!
You keep hearing about how important social-emotional learning is, and there is no doubt that that is true.  In fact, I believe we teachers NEED to make SEL part of what we do in our classroom every day.
The volumes of information can be a bit confusing.There's everything from growth mindset, to kindness, empathy and problem solving, mindfulness and self-awareness.  You get these words, but you might be at a loss of how to go about teaching ALL of it.
The thing is . . . many of the solutions for Social Emotional Learning can be overwhelming especially if there's a whole new SEL program to implement. 
And the thing about many of these programs is that they can be too rigid (reading a lesson from a script isn't your style) or not age-appropriate (your students just need something different that can be engaging, inspiring, and creative!)
That's where SEAL comes in.   Today, I want to share with you the 3 reasons why I teach SEL through SEAL.
My name's Elizabeth and I love teaching SEL skills to my students through the arts.  In fact, I created SEAL, right inside my own classroom.  You see, I'm an arts integration specialist and so when my district told us we were going to be rolling out this thing called SEL (which stands for social-emotional learning), I immediately started to think of all the ways the arts could help to teach SEL.     
Reason #1 – So Many Connections Between the ARTs and SEL!
First and foremost, the arts have so many connections to social-emotional learning. 
Have you ever had an emotional experience while listening to a song, empathizing with a character in a movie, painting a painting, etc.?  These experiences could have lead you to feel excitement or disappointment while in the experience.  This is called having an emotional connection with the arts.  
That's the first main reason why I teach SEL through SEAL – it's just so natural and engaging for students.
When students are creating and collaborating, reflecting and discovering, they are learning things about themselves!
For many arts teachers, we refer to these as Studio Thinking or habits of mind.  These were designed by professionals at the Harvard school of Education's Project Zero.  They provide a framework of one way to look at the creative process – something that embodies many pieces of social-emotional learning.
You can find more information about this project and the Eight Habits of Mind — here.
Developing Craft and Engage & Persist are habits where students are practicing self-management and responsible decision making.  Envision, Express and Observe help students practice empathy, social-awareness and perspective taking.
When we Reflect, Stretch & Explore we are practicing growth mindset in its truest form.  And we build relationships in the final habit of mind: Understanding Community.
This is by no means an exhaustive list.  We could go on and on with the connections these Studio Habits of Mind have with SEL.  None of this is compartmentalized, either.  You don't ONLY learn about empathy while you Observe.  Or ONLY learn self-management as you Develop your Craft.
Differentiate With Ease and Engage Your Students
The beauty of creating art is that the social-emotional learning that happens simultaneously.  It's what truly makes the arts such a natural fit for learning and developing social and emotional skills.
Creating and performing art are not the only ways to integrate with social-emotional learning.  With SEAL, we also look at the other National Core Arts Standards that include reflecting on and connecting with art.
One of my favorite ways to do this through SEAL is by listening to music.   Then, I encourage my students to understand, reflect on, and respond to the music in ways that help them to identify emotions and gain perspective on classmates' points of view.
With the arts, students are engaged. 
Students are engaged not just through conversations but through all their senses.  They can touch materials and move through space.  They can act out emotions through their entire body and examine what that feels like.  They can listen and respond and see things through another's eyes.
It's engaging . . . and it's powerful.
And you know what else?  It's differentiated.  The arts are naturally differentiated which is another reason why the arts is such a natural fit for social-emotional learning.  
The arts grow with your students just like their social-emotional needs change as your students develop.
Let me show you what I mean.
For example, a song that you would play for kinders would be completely different that a song you would share with 7th graders.  However, you can still use music and song to identify emotions and even discuss social-awareness.
The SEAL inspired photography lesson you would introduce to 4th graders would be different from the possibilities you have with 10th graders and yet, you can still teach and develop perspective taking skills with both groups.
Are you convinced yet? 
That was just the first reason that I teach SEAL.  Let's move on to reason number two.
Reason #2 – It's a holistic approach!
Another reason I love to teach SEL through SEAL is because it's a holistic approach to helping students develop their social emotional skills through the arts.  It doesn't just start and end at the integrated activities.  Instead, we look at the whole picture of what is happening in your classroom – be it online or face to face or a mix of the two.
You see, SEAL is learned through 3 Waves or phases that help you to actually transform your teaching instead of just piling more on top of what you already do.
Nobody wants that!
WAVE #1:
Wave 1 is all about a SEAL Teacher's mindset. 
In this wave we look at how you see your role as a teacher and the value you bring each day to your students.  We look at things you do and practices you can tweak so that you can continue to create a safe learning environment for your students.
The first wave is also about creative teacher self-care because, after all, if we don't take care of ourselves, who will?  If we want to be the best we can for our students, we have to be able to care for ourselves first.
Wave 1 is a big part of why I love to teach SEAL – because it's empowering.
WAVE #2:
Wave 2 is all about the SEAL methods  – the ways you can actually integrate the SEAL strategies into your classroom.  What I love about this is the flexibility it provides for teachers.  So, you could teach first grade, or middle school music or be a high school English teacher and you can still integrate SEAL into your teaching using the flexible methods of doing just that. 
WAVE #3
In Wave 3 we have so much fun going through all the integrations. That's where we look at all the ways that the social-emotional competencies can be integrated.  We integrate them with visual art, music, dance and drama and then get into some great integrated activities and lessons you can do.
Reason #3 – It's proactive and explicit!
My #3 reason that I teach SEL through SEAL is that it is proactive and explicit. 
Let me explain.
Being Proactive
I believe that part of teacher burnout is caused by being reactive instead of proactive. 
Meaning, when students behave a certain way and you react to it (even if your reaction is calm, cool and collected) student behavior may not change.  If you tend to only react to things that happen in the classroom, you're going to get sick and tired of dealing with situation after situation.  
That's where proactive teaching comes in.
So many of the strategies found in SEAL are baked into your classroom atmosphere so that you are reaching your students from the start.  From various ways to check-in with students, how to start your class on a positive note,  or how to approach students who are struggling, the basic idea is that you will be proactive and set an atmosphere of a safe learning environment.
And when it comes to preparing lessons and activities you will get to know what your students need.  Your class may need to develop certain skills.  Whether it be social interactions, or identifying emotions, or listening skills when you teach SEAL you get to pick or even design the SEAL activities and lessons that will help your students best.
One of the best parts about being proactive – especially with SEAL, is that you are building relationships with your students from the start. 
Experiencing the arts together is a natural bonding experience.  You don't even have to be collaborating on the same thing.  Just working in parallel to others and then sharing in a reflection brings people together.  The more you do that, the more you build relationships in your classroom.  That is one very powerful proactive strategy that naturally comes out of teaching SEAL.
Being Explicit 
Finally, when you teach SEL through SEAL you are being explicit with your teaching.  What does that mean?  Well, you're not hiding the fact that you are helping your students with their social-emotional development through the arts.
When I ask students to work together, I will use words like: cooperation, listening to new perspectives and appreciating the diversity of the group.  I may need to stay with them for a moment and talk about what those things mean and how they are working on them in the moment.
The best thing we can do is have honest and open conversations with our kids, no matter how young or old they are.  We must talk to them about how they feel and how they interact with one another.  We must talk to them about how they interact with SEAL: about how the arts and these experiences are helping them to acknowledge and develop these skills.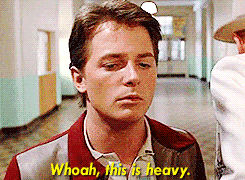 Reach All Different Types of Learners
So, is SEAL the answer to all your classroom problems?  No.  In fact, inside my SEAL courses and SEAL Teacher community we talk about what to do when a student's needs far outreach what you can offer.  Because, let's face it, we can't be everything to everybody and there are situations that we can't be expected to remedy on our own. 
You know the saying: It takes a village.
But here's the thing – there are so many situations you help when you teach SEAL.  There are so many students you can reach when you teach SEAL.  You're not just reaching the kids who are going to participate no matter what you do. 
With SEAL, you reach all kinds of kids of all ages because the SEAL strategies you implement cast a wide net on various needs, challenges, talents and strengths that sit inside your classroom.  
It's another amazing power of the arts.
Here comes the FREEBIE!
So, are you ready to learn more?
If so, come join me inside my free workshop, The 3 Secrets to integrating the Arts with SEL.  You'll learn creative ideas and activities to use in your own classroom.  I'll put the link in the description below or you can find it here! 
So – that's Why I Teach SEL through SEAL:
The arts have so many natural connections to social-emotional learning.

SEAL is a holistic approach to teaching SEL.

SEAL is proactive and explicit. 
Thanks so much for joining me! Keep inspiring yourself and others! 
WHAT TO DO NEXT
You know the arts are a great way to address students' social-emotional needs, but HOW?  Let me show you in this FREE workshop on The 3 Secrets to Integrating the Arts with SEL – even Online!
https://theinspiredclassroom.com/workshop
Go to teachSEAL.com to join our mailing list and learn how to become a SEAL teacher! 
RESOURCES
One of the best things you can do for yourself is surround yourself with other caring, creative educators!  That's why I want you to join our amazing FB community: Inspiring Teachers!  Share ideas, ask questions and get support from colleagues around the globe who believe in the power of arts in education!
https://www.facebook.com/groups/inspiringteachers/ 
Say "Hi" on Social:
YouTube: youtube.com/theinspiredclassroom
Twitter: https://twitter.com/inspired_clsrm
Twitter: https://twitter.com/eliza_peterson
Instagram: http://instagram.com/theinspiredclassroom
Facebook: http://facebook.com/theinspiredclassroom